Welcome to Wisner Chiropractic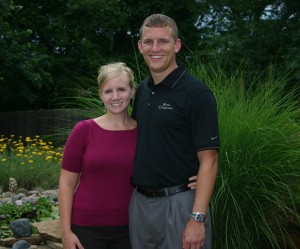 Wisner Chiropractic is located in Overland Park, KS in the Quivira Crossings Shopping Center (135th & Quivira). Drs. Jared and Arley Wisner are dedicated to providing the highest quality chiropractic care in order for their patients to achieve their optimal well-being. They offer a wide range of services to better serve their patients, including specialized treatment for infants, children, pregnant women, athletes, the elderly, and everyone in between.
Their mission is to help restore and maintain the health of their community through chiropractic care and health education to improve the overall function and quality of life for their patients.
They look forward to helping you and assisting you with your healthcare needs! Please contact the office for more information or to schedule an appointment.